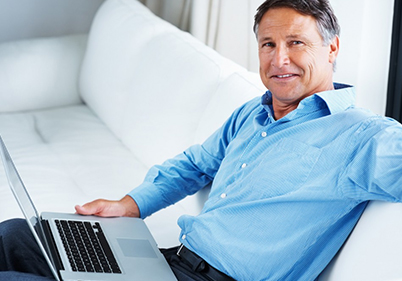 PRIVATE PRACTICE


TELEMENTAL HEALTH SOFTWARE
An independent comparison of the telemental health software options for Psychiatrists, Psychologists, Counselors and Social Workers in solo online private practice counseling. Telemental health technologies and software platforms are constantly improving. Use this comparison site to identify the online counseling or telepsychiatry platform that meets your practice needs.
Note: Some of the technologies may NOT have been created for telemental health but were included for comparison purposes.  Click criteria such as "HIPAA compliant" to find technology that meets your needs.
Private Practice Telemental Health Technology Comparisons
START HERE
1. Filter results by clicking on the CLICK
2. Click on the blue bar to show more choices
General Info
Site
Additional Information
Communication
Video Conference (One to one)
Email Over Secure Private Network
Video Conference (Group Capacity)
| | | | | | | | | | | | | | | | | | | | | | | | | | | | | | | | | | | | | | | | | | | | | | | | | | | | | | | | | | | | | | | | | | | | | | | | | | | | | | | | | | | | | | | | | | | | | | | | | | | | | | | | | | | | | | | | | | | | | |
| --- | --- | --- | --- | --- | --- | --- | --- | --- | --- | --- | --- | --- | --- | --- | --- | --- | --- | --- | --- | --- | --- | --- | --- | --- | --- | --- | --- | --- | --- | --- | --- | --- | --- | --- | --- | --- | --- | --- | --- | --- | --- | --- | --- | --- | --- | --- | --- | --- | --- | --- | --- | --- | --- | --- | --- | --- | --- | --- | --- | --- | --- | --- | --- | --- | --- | --- | --- | --- | --- | --- | --- | --- | --- | --- | --- | --- | --- | --- | --- | --- | --- | --- | --- | --- | --- | --- | --- | --- | --- | --- | --- | --- | --- | --- | --- | --- | --- | --- | --- | --- | --- | --- | --- | --- | --- | --- | --- | --- | --- | --- | --- | --- | --- | --- | --- | --- |
| | 6 | | | 30+ | 1000s | | | | | 0 | Yes | | 0 | Many | 25 | Unlimited | | | | Yes | | | | | 1 | 10 | 1 | | | | 10 | 3 | | | | | 7 | | No | | | Unlimited | 8 | 0 | 12 | 100 | 10 | 15 | | | | Yes | Coming soon | | | | unlimited | 25 | 15 | Unlimited | | many | | | unlimited | | 1 | up to 128 | | unlimited | | 60 | | 1000+ | Unlimited | | 0 | | | | 1 | | | | 1 | 1 | | | | Yes | Limited | | Yes | | 16 | | | 100 | 16 | 5 | | | | 100 | Yes | | Unlimited | | Unlimited | unlimited | 99 | 5 | | 1 | 6 | |
Email Over the Internet
Live Chat (Provider-Client)
Live Chat (Client to Client)
Client Forums
Text Messaging (Provider-Client)
Telephone or VOIP
HIPAA – HITECH Security
Company States HIPAA Compliant
BAA Agreement Signed with Covered Entity
Encryption Type
| | | | | | | | | | | | | | | | | | | | | | | | | | | | | | | | | | | | | | | | | | | | | | | | | | | | | | | | | | | | | | | | | | | | | | | | | | | | | | | | | | | | | | | | | | | | | | | | | | | | | | | | | | | | | | | | | | | | | |
| --- | --- | --- | --- | --- | --- | --- | --- | --- | --- | --- | --- | --- | --- | --- | --- | --- | --- | --- | --- | --- | --- | --- | --- | --- | --- | --- | --- | --- | --- | --- | --- | --- | --- | --- | --- | --- | --- | --- | --- | --- | --- | --- | --- | --- | --- | --- | --- | --- | --- | --- | --- | --- | --- | --- | --- | --- | --- | --- | --- | --- | --- | --- | --- | --- | --- | --- | --- | --- | --- | --- | --- | --- | --- | --- | --- | --- | --- | --- | --- | --- | --- | --- | --- | --- | --- | --- | --- | --- | --- | --- | --- | --- | --- | --- | --- | --- | --- | --- | --- | --- | --- | --- | --- | --- | --- | --- | --- | --- | --- | --- | --- | --- | --- | --- | --- | --- |
| 256-bit SSL data encryption | 256K AES SSL Protected | | | 256 bit | | | | | | 256 bit and 128 bit SSL certificates | | | | AES | | AES 256 bit | | OpenSSH and AES_256_CBC | | | AES | 256-bit | | | 128 Bit Encryption | | 256-bit encryption | | FIPS 140-2 | | SSL | 256 Bit SSL, 2040 Bit RSA | | | | | 256 | | SSI | End-to-end 128-bit AES encryption | | | 128 bit | (AES) 256 and AES 128 | Transport Layer Security (TLS), Advanced Encryption Standard (AES) 256, AES 128 | SSL-encrypt | | End-to-end 128-bit AES encryption | | FIPS 140-2 certified 256 bit AES encryption | | | AES256 & RSA2048, TLS transport | 256 Bit | | Hush Encryption Engine | TLS 1.0 | 128-bit AES Encryption over SSL | | | | | 128 and 256-bit SSL encryption | | | 128-bit secure socket layer (SSL) | see website | AES | 128-bit secure socket layer (SSL) | 256 bit | 128-bit secure socket layer (SSL) | | | | | 256-bit | | 128-bit secure socket layer (SSL) | | 128-bit secure socket layer (SSL) | HTTPS, TLS/SSL, FIPS 140-2 + | | | SSL | See website for details | | SSL | | | | 256 bit encryption | | 128-bit AES, 256-bit SSL | 128 Bit | AES 256 | | | aes256 | | Secondary AES-512 Encryption | 256 Bit & 2048 Bit Encryption, Digital Signatures | | Secure Sockets Layer (SSL) | AES | | | | SSL 256 Bit Encryption | | FIPS 140-2 certified 256 bit AES encryption | | | | | 256 bit SSL/HTTPS encryption | |
Resting State Data Encryption - ALWAYS
Vulnerability Scanned
Vulnerability Scanned - By 3rd Party
Risk Assessment (formal) completed annually
Administrative, physical and technical controls per Public Law 104-191
User Tools (Provider & Client)
Client Journal or Blog
Assessments & Surveys
Media Sharing
Topical Content for Clients
Whiteboard
File Sharing
Screen Sharing
Widgets or Applications for Clients
Provider Business Tools
E-Prescribing
Custom Folders
Client Self-Scheduling
Appointment Alert System - SMS
Provider Profile (Website)
Directory Listing Online
Data Export Options
EHR Integration
Automated Workflows
Billing & Insurance
Payment System Online
Client Billing System
Insurance Claim Billing System
Insurance Claim Tracking System
User Requirements
Software Download
Web Camera (Provided By Vendor)
Web Camera (Common/Store Bought)
Headset
Hardware
Technical Requirements (Video)
Cloud Based
Mac/Apple Compatible
HD Enabled
Room Access Controls
Admin Mute Controls
Resolution (Video)
| | | | | | | | | | | | | | | | | | | | | | | | | | | | | | | | | | | | | | | | | | | | | | | | | | | | | | | | | | | | | | | | | | | | | | | | | | | | | | | | | | | | | | | | | | | | | | | | | | | | | | | | | | | | | | | | | | | | | |
| --- | --- | --- | --- | --- | --- | --- | --- | --- | --- | --- | --- | --- | --- | --- | --- | --- | --- | --- | --- | --- | --- | --- | --- | --- | --- | --- | --- | --- | --- | --- | --- | --- | --- | --- | --- | --- | --- | --- | --- | --- | --- | --- | --- | --- | --- | --- | --- | --- | --- | --- | --- | --- | --- | --- | --- | --- | --- | --- | --- | --- | --- | --- | --- | --- | --- | --- | --- | --- | --- | --- | --- | --- | --- | --- | --- | --- | --- | --- | --- | --- | --- | --- | --- | --- | --- | --- | --- | --- | --- | --- | --- | --- | --- | --- | --- | --- | --- | --- | --- | --- | --- | --- | --- | --- | --- | --- | --- | --- | --- | --- | --- | --- | --- | --- | --- | --- |
| 720p | HD 720P | | | | 0 | High Definition 720p 30/60 fps or 1080p | | | | | | | 0 | 720P HD | | | | | 0 | | | 1280x720 | | | | | | | | | 1080 | 720P, 1280 P | | | | | HD | | | | | | 1080p | 0 | | | 0 | | | | | | | | | | 1080p | | | 250 - 600 kbps | | | | | | | | 1080p/720p | | 6 size options | | 1080p30 | | | | HD, 1080P, on low bandwidth connections | | | | | 1 | | | | | | | HD (720p) and (1080p) | HD 1080p video | | | | | | up to HD | | | 720p | | | | | | 640x480 | 720P HD | | | | | 720p, 1080p | | | 0 | | 540p | |
Graceful Degradation
Routing & Switching Services
Full Screen Video
Camera Tilts, Rotates, Zooms
Mobile Access
Additional Specifications
Version
| | | | | | | | | | | | | | | | | | | | | | | | | | | | | | | | | | | | | | | | | | | | | | | | | | | | | | | | | | | | | | | | | | | | | | | | | | | | | | | | | | | | | | | | | | | | | | | | | | | | | | | | | | | | | | | | | | | | | |
| --- | --- | --- | --- | --- | --- | --- | --- | --- | --- | --- | --- | --- | --- | --- | --- | --- | --- | --- | --- | --- | --- | --- | --- | --- | --- | --- | --- | --- | --- | --- | --- | --- | --- | --- | --- | --- | --- | --- | --- | --- | --- | --- | --- | --- | --- | --- | --- | --- | --- | --- | --- | --- | --- | --- | --- | --- | --- | --- | --- | --- | --- | --- | --- | --- | --- | --- | --- | --- | --- | --- | --- | --- | --- | --- | --- | --- | --- | --- | --- | --- | --- | --- | --- | --- | --- | --- | --- | --- | --- | --- | --- | --- | --- | --- | --- | --- | --- | --- | --- | --- | --- | --- | --- | --- | --- | --- | --- | --- | --- | --- | --- | --- | --- | --- | --- | --- |
| | 1.9a | | | | | | | | | | | | | | | | | | | | 2.0 | | | | | | | | | | 2 | 2.0 | | | | | | | | | | | | | | 2.7 PC, 2.5.6 Mac | | | | | | | | | 1.1.8 | | | | | | | | | | | | | 4.0/8.2.4 | | | | | | | | | | | | | | | | | | | | | | | | | | | | | | inc | | | 3.0 | | | | 2.0 | | | | | | | | | | | |
Apple IOS - iPad App
Android App
Mobile Configured
Cloud Based
Mac/Apple Compatible
Technical Support
Telephone
Email or Online Form
Chat
Group Forum Online
Help Section on Website
Live Video
Private Practice Telemental Health Technology Comparisons

START HERE

1. Filter results by clicking on the CLICK

2. Click on the blue bar to show more choices

| | | | | | | | | | | | | | | | | | | | | | | | | | | | | | | | | | | | | | | | | | | | | | | | | | | | | | | | | | | | | | | | | | | | | | | | | | | | | | | | | | | | | | | | | | | | | | | | | | | | | | | | | | | | | | | | | | | | | |
| --- | --- | --- | --- | --- | --- | --- | --- | --- | --- | --- | --- | --- | --- | --- | --- | --- | --- | --- | --- | --- | --- | --- | --- | --- | --- | --- | --- | --- | --- | --- | --- | --- | --- | --- | --- | --- | --- | --- | --- | --- | --- | --- | --- | --- | --- | --- | --- | --- | --- | --- | --- | --- | --- | --- | --- | --- | --- | --- | --- | --- | --- | --- | --- | --- | --- | --- | --- | --- | --- | --- | --- | --- | --- | --- | --- | --- | --- | --- | --- | --- | --- | --- | --- | --- | --- | --- | --- | --- | --- | --- | --- | --- | --- | --- | --- | --- | --- | --- | --- | --- | --- | --- | --- | --- | --- | --- | --- | --- | --- | --- | --- | --- | --- | --- | --- | --- |
| | | | | | | | | | | | | | | | | | | | | | | | | | | | | | | | | | | | | | | | | | | | | | | | | | | | | | | | | | | | | | | | | | | | | | | | | | | | | | | | | | | | | | | | | | | | | | | | | | | | | | | | | | | | | | | | | | | | | |
| | | | | | | | | | | | | | | | | | | | | | | | | | | | | | | | | | | | | | | | | | | | | | | | | | | | | | | | | | | | | | | | | | | | | | | | | | | | | | | | | | | | | | | | | | | | | | | | | | | | | | | | | | | | | | | | | | | | | |
| 45 | 1 | 8 | 5 | 3 | 79 | 13 | 20 | 2 | 7 | 8 | 10 | 6 | 8 | 9 | 5 | 7 | 6 | 0 | 9 | 7 | 2 | 7 | 7 | 7 | 23 | 6 | 10 | 7 | 10 | 47 | 71 | 15 | 11 | 8 | 7 | 8 | 7 | 6 | 63 | 8 | 5 | 9 | 7 | 9 | 9 | 7 | 8 | 16 | 7 | 7 | 10 | 10 | 18 | 9 | 10 | 10 | 8 | 5 | 7 | 6 | 5 | 10 | 8 | 7 | 10 | 59 | 5 | 58 | 7 | 13 | 6 | 5 | 17 | 6 | 5 | 12 | 5 | 34 | 8 | 16 | 10 | 1 | 5 | 6 | 8 | 5 | 6 | 7 | 9 | 7 | 8 | 6 | 6 | 80 | 12 | 11 | 17 | 8 | 5 | 11 | 8 | 12 | 6 | 8 | 6 | 16 | 9 | 42 | 50 | 13 | 6 | 9 | 1 | 13 | 9 | 9 |
General Info
Communication
CLICK
Video Conference (One to one)
CLICK
Email Over Secure Private Network
CLICK
Video Conference (Group Capacity)

| | | | | | | | | | | | | | | | | | | | | | | | | | | | | | | | | | | | | | | | | | | | | | | | | | | | | | | | | | | | | | | | | | | | | | | | | | | | | | | | | | | | | | | | | | | | | | | | | | | | | | | | | | | | | | | | | | | | | |
| --- | --- | --- | --- | --- | --- | --- | --- | --- | --- | --- | --- | --- | --- | --- | --- | --- | --- | --- | --- | --- | --- | --- | --- | --- | --- | --- | --- | --- | --- | --- | --- | --- | --- | --- | --- | --- | --- | --- | --- | --- | --- | --- | --- | --- | --- | --- | --- | --- | --- | --- | --- | --- | --- | --- | --- | --- | --- | --- | --- | --- | --- | --- | --- | --- | --- | --- | --- | --- | --- | --- | --- | --- | --- | --- | --- | --- | --- | --- | --- | --- | --- | --- | --- | --- | --- | --- | --- | --- | --- | --- | --- | --- | --- | --- | --- | --- | --- | --- | --- | --- | --- | --- | --- | --- | --- | --- | --- | --- | --- | --- | --- | --- | --- | --- | --- | --- |
| | 6 | | | 30+ | 1000s | | | | | 0 | Yes | | 0 | Many | 25 | Unlimited | | | | Yes | | | | | 1 | 10 | 1 | | | | 10 | 3 | | | | | 7 | | No | | | Unlimited | 8 | 0 | 12 | 100 | 10 | 15 | | | | Yes | Coming soon | | | | unlimited | 25 | 15 | Unlimited | | many | | | unlimited | | 1 | up to 128 | | unlimited | | 60 | | 1000+ | Unlimited | | 0 | | | | 1 | | | | 1 | 1 | | | | Yes | Limited | | Yes | | 16 | | | 100 | 16 | 5 | | | | 100 | Yes | | Unlimited | | Unlimited | unlimited | 99 | 5 | | 1 | 6 | |

CLICK
Email Over the Internet
CLICK
Live Chat (Provider-Client)
CLICK
Live Chat (Client to Client)
CLICK
Client Forums
CLICK
Text Messaging (Provider-Client)
CLICK
Telephone or VOIP
HIPAA – HITECH Security
CLICK
Company States HIPAA Compliant
CLICK
BAA Agreement Signed with Covered Entity
CLICK
Encryption Type

| | | | | | | | | | | | | | | | | | | | | | | | | | | | | | | | | | | | | | | | | | | | | | | | | | | | | | | | | | | | | | | | | | | | | | | | | | | | | | | | | | | | | | | | | | | | | | | | | | | | | | | | | | | | | | | | | | | | | |
| --- | --- | --- | --- | --- | --- | --- | --- | --- | --- | --- | --- | --- | --- | --- | --- | --- | --- | --- | --- | --- | --- | --- | --- | --- | --- | --- | --- | --- | --- | --- | --- | --- | --- | --- | --- | --- | --- | --- | --- | --- | --- | --- | --- | --- | --- | --- | --- | --- | --- | --- | --- | --- | --- | --- | --- | --- | --- | --- | --- | --- | --- | --- | --- | --- | --- | --- | --- | --- | --- | --- | --- | --- | --- | --- | --- | --- | --- | --- | --- | --- | --- | --- | --- | --- | --- | --- | --- | --- | --- | --- | --- | --- | --- | --- | --- | --- | --- | --- | --- | --- | --- | --- | --- | --- | --- | --- | --- | --- | --- | --- | --- | --- | --- | --- | --- | --- |
| 256-bit SSL data encryption | 256K AES SSL Protected | | | 256 bit | | | | | | 256 bit and 128 bit SSL certificates | | | | AES | | AES 256 bit | | OpenSSH and AES_256_CBC | | | AES | 256-bit | | | 128 Bit Encryption | | 256-bit encryption | | FIPS 140-2 | | SSL | 256 Bit SSL, 2040 Bit RSA | | | | | 256 | | SSI | End-to-end 128-bit AES encryption | | | 128 bit | (AES) 256 and AES 128 | Transport Layer Security (TLS), Advanced Encryption Standard (AES) 256, AES 128 | SSL-encrypt | | End-to-end 128-bit AES encryption | | FIPS 140-2 certified 256 bit AES encryption | | | AES256 & RSA2048, TLS transport | 256 Bit | | Hush Encryption Engine | TLS 1.0 | 128-bit AES Encryption over SSL | | | | | 128 and 256-bit SSL encryption | | | 128-bit secure socket layer (SSL) | see website | AES | 128-bit secure socket layer (SSL) | 256 bit | 128-bit secure socket layer (SSL) | | | | | 256-bit | | 128-bit secure socket layer (SSL) | | 128-bit secure socket layer (SSL) | HTTPS, TLS/SSL, FIPS 140-2 + | | | SSL | See website for details | | SSL | | | | 256 bit encryption | | 128-bit AES, 256-bit SSL | 128 Bit | AES 256 | | | aes256 | | Secondary AES-512 Encryption | 256 Bit & 2048 Bit Encryption, Digital Signatures | | Secure Sockets Layer (SSL) | AES | | | | SSL 256 Bit Encryption | | FIPS 140-2 certified 256 bit AES encryption | | | | | 256 bit SSL/HTTPS encryption | |

CLICK
Resting State Data Encryption - ALWAYS
CLICK
Vulnerability Scanned
CLICK
Vulnerability Scanned - By 3rd Party
CLICK
Risk Assessment (formal) completed annually